Girls Basketball Poms Halftime Performance 2-6-21
The halftime performance at the basketball game held on February 6th, 2021 closed the season for Craig's varsity poms squad.
It was choreographed by senior and co-captain Emma Bussan. "See You Again" featured many tricks and used a new technique for the squad.
To accommodate the live video stream on one side of the gym and the parental view on the other, Emma set the routine so half of the squad was facing the steam and the other was facing the home spectators.
This allowed for a dynamic halftime experience and was an excellent close of the poms season.
Their next performance will be at a home football game in late April.
About the Writers
Taytum Adkins, Editor-and-Chief, Head of Socials, Reporter
(they/them) Taytum Adkins is a senior on this year's newspaper staff. With this being her fourth season with the Criterion, her focus has shifted to...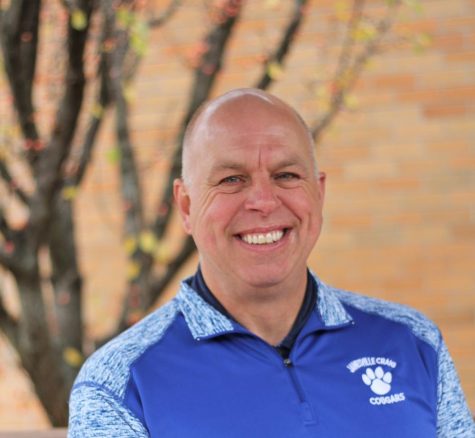 David Holmquist, Teacher & Adviser
(He/Him)
David Holmquist, age 53,  has been a teacher at Craig High School since 1991. Since 2014 he has served as the teacher and adviser for Craig's...