A Vikings fan reacts to the McCarthy firing
As a lifelong fan of the Minnesota Vikings, I envy the Packers.
Not only are they the main rival of my beloved team, they also have a record of success that every Vikings fan would love to have.
Since 1992, Brett Favre's and Mike Holmgren's first season, the Packers have made the playoffs 19 times, played in three Super Bowls–winning two–and played in four other conference championship games.
Compare that to the Vikings' record of futility: four Super Bowl appearances, four defeats. The last time the Vikings played in the big game was 1978.
And since 1992, the Packers have also had just two starting quarterbacks–Brett Favre and Aaron Rodgers.
I can't count the number of starting quarterbacks the Vikings have had.
So, when the Packers fired coach Mike McCarthy on Sunday, Dec. 2, following another uninspiring loss–this time to the lowly Arizona Cardinals–I was shocked.
Many of my Packer-fan friends were happy.
They said things like "It's about time" and "The offense needs some new thinking" and "Rodgers and McCarthy weren't getting along."
But McCarthy was not the one overthrowing open receivers or allowing opposing teams to score more points or missing field goals.
Some applauded the timing of the move, saying that firing McCarty before the end of the season will jump start the Packers' search for a new coach.
Despite the glee that many Packers fans feel, McCarthy's firing was an act as cold as a Green Bay winter. He is a Super-Bowl-winning coach who has a street in Green Bay named after him.
Tony Dungy expressed similar sentiments on Sunday Night Football, saying, "Mike McCarthy deserves better."
A look at his record proves it. In the 12 seasons before this one, McCarthy led the Packers to nine appearances in the playoffs, including a Super Bowl win and three conference championship games.
In the 14 years before the McCarthy era, the Packers made the playoffs 10 times and went 1-1 in the Super Bowl.
That's 19 playoffs appearances in 26 years.
Wow.
Do fans forget how bad their team was in the years prior to the arrival of Holmgren and Favre in 1992?
From 1968–the season after winning Super Bowl II, Lombardi's last year–to 1991, the Packers made the playoffs twice. In 24 years.
They epitomized mediocrity, until a dynamic coach, a gunslinger quarterback, and an all-pro defensive end came to town and launched an era of dominance.
It is the right of every fan to lament their team's shortage of championships. After all, winning it all should be the goal of every professional team.
But the fact is that the Super Bowl is hard to get to and even harder to win.
For all their greatness, Russell Wilson and Drew Brees have won just one Super Bowl each. Brett Favre won one, same as Aaron Rodgers.
Dan Marino, considered one of the greatest quarterbacks ever, lost the only Super Bowl he played in. Fran Tarkenton, the Vikings' great quarterback, was 0-3.
The list of non-Super-Bowl-winning quarterbacks is long. Hall of Famers Jim Kelly, Warren Moon and Dan Fouts never won (and Moon and Fouts never made it there), nor have current stars Matt Ryan, Andrew Luck, Phillip Rivers, and Cam Newton.
As a Vikings fan used to heartbreak, I bleed with envy because every Packers fan can watch replays of any of their four Super Bowl wins.
Sure, I have moments to cling to. Favre's first season in Purple was magical. Randy Moss was a superstar.
The most recent is last year's "Minnesota Miracle," their last-second playoff win over the Saints.
But every magical moment is lined with disappointment. A week after the "miracle," the Vikings were humiliated by the eventual Super Bowl champion Philadelphia Eagles 38-7 in the conference championship game.
So, while I and every other Vikings fan have moments, we have no ultimate success to celebrate.
Every one of the Vikings' 58 seasons has ended in disappointment, either by their missing the playoffs or losing in the playoffs.
Packer fans' angst that McCarthy and Rodgers have led them to "only" one Super Bowl shows how spoiled they are.
On the contrary, they should count their blessings! They should marvel at the wonder that is Lambeau Field, visit the Hall of Fame to celebrate past glories, watch YouTube videos of past Super Bowl wins.
And they should be thankful that McCarthy gave them the joy of a Super Bowl. After all, the only other Green Bay coaches to win the Super Bowl are Lombardi and Holmgren.
Which coaches haven't? Bengston, Devine, Starr, Gregg, Infante, Rhodes and Sherman.
As a Wisconsin resident and someone who respects the Packers and loves what they mean to Wisconsin, I hope they find a great coach. I hope they are able to continue their record of success. I hope that Rodgers plays better with a new play caller.
My hope, however, is tinged with pessimism. Will the Packers find a better coach than McCarthy? I don't think so.
One candidate is the young and innovative offensive coordinator for the Patriots, Josh McDaniel. Unfortunately, the record of Patriot assistants as head coaches is poor.
Another is current Vikings offensive coordinator John DiFilippo. So far, he has not improved the Vikings offense under their 84-million dollar man, Kirk Cousins.
Maybe they will hire Lincoln Riley, the coach of the Oklahoma Sooners, whose only coaching experience is in the college ranks.
Maybe they will hire Joe Philbin, their current offensive coordinator and interim head coach, but his personality is less exciting than McCarthy's.
The options seem limited.
While I wish the Packers and their fans well, I am afraid that the firing of McCarthy will imperil their tradition of excellence.
About the Writer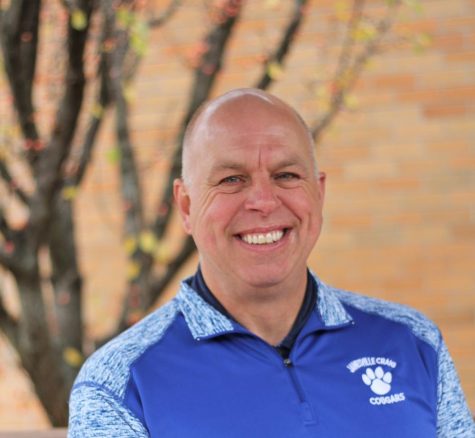 David Holmquist, Teacher & Adviser
(He/Him)
David Holmquist, age 53,  has been a teacher at Craig High School since 1991. Since 2014 he has served as the teacher and adviser for Craig's...