Regionals – Sun Prairie Cardinals @ Varsity Craig Girls Basketball
The game was a regional final. The winner would be one of 16 teams to advance to the sectional. From sectionals, four teams qualify for the state tournament, with one emerging as the state champion.
Craig was the defending regional champion. They won the regional last year after defeating the same team they played this year, Sun Prairie.
Sun Prairie came into the game as the second-seeded team in the regional. Craig was seeded #1. Sun Prairie played their first game of the season on January 23 and came into the game with a 3-4 record. Craig's record was 12-8.
The game was not so great for the Cougars. They lost 56-45. The game was the last one for senior Claudia Fieiras. She scored 6 points and ended her career as the career points leader for Craig girls basketball. She broke the previous record in the game against Madison Edgewood on December 4. It is probably a record that will stand for a long time.
The leading scorer for the Cougars was Ellie Magestro Kennedy (grade 10, number 12) who scored 17 points.
Other Cougars who scored: Freshman Mya Nicholson (number 24) scored 12. Freshman Lily Campbell (#3) scored 3, and junior Kate Huml (#10) scored 4. Junior Bryn McBride (#23) scored 3.
At halftime, Sun Prairie was ahead 18-16. This shows the slow pace of basketball that Sun Prairie plays. They run set plays and take their time. I think the slower pace of play prevented Craig from getting into a rhythm. Craig likes to play fast, and Sun Prairie prevented them from doing that. Craig missed a lot of shots in the first half.
Some of the photos will also include our delightful halftime show by the AAG girls.
Sun Prairie was leading the whole game and sometimes they were up by as many as 13 points in the second half. But Craig never gave up and a few closed the gap to single digits a few times. They got as close as 5 or 6. But they just couldn't catch the Cardinals.
About the Writers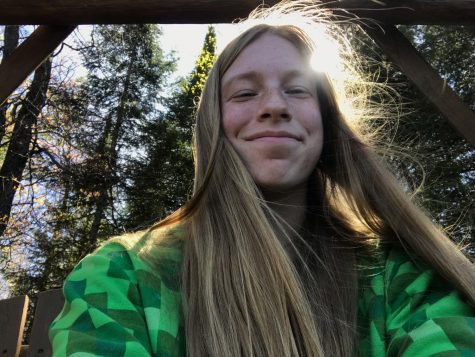 Molly Schroeder, Artist and Reporter
(She/Her)
Molly Schroeder is a senior at Craig High School. This is her first year in Newspaper, and she is excited to create comics and write stories...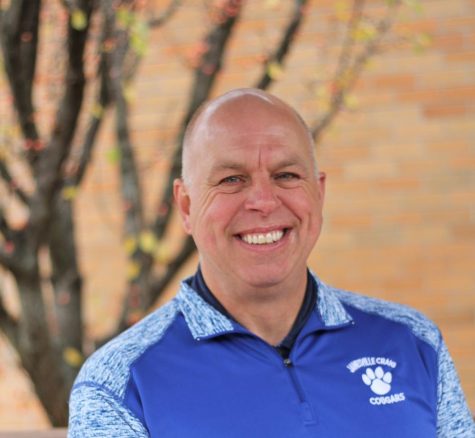 David Holmquist, Teacher & Adviser
(He/Him)
David Holmquist, age 53,  has been a teacher at Craig High School since 1991. Since 2014 he has served as the teacher and adviser for Craig's...