Craig Rock 'n' Robots prepare for MIT
Hang on for a minute...we're trying to find some more stories you might like.
Pictured to the left are the Craig Rock 'n' Robots.
In the back row (from left to right) are Nathan Baumeister, Noah Miller, Matt Schroeder, Owen Swearingen and Alex Linde. In the front are Harry Kubiak, Josiah Vanevenhoven, Jasper Rutherford and Jacob Braatz.
In September they entered the Zero Robotics programming competition put on by MIT.
The competition is called ECO SPHERES. The goal is to program a Sphere to traverse a debris field in search of a "damaged" sphere randomly placed on the playing field.
When it finds the damaged sphere, it must hook onto it and drag it to safety.
Approximately 200 teams from all over the world joined  the competition. In November, Craig qualified for the Alliance round by placing 67th in the worldwide competition.
A draft day took place, and for the rest of the competition, Craig worked in an alliance with teams from Russia and Italy. As an alliance they placed 16th in the world.
They moved to the virtual round and earned an invitation to MIT for the finals. At MIT, they will watch the astronauts upload alliance code to the spheres in the space station. While at MIT, they will meet and hear from astronauts and cosmonauts.
About the Photographer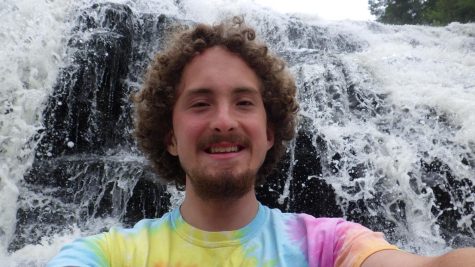 Kenneth Forbeck, Criterion Reporter, Photographer, and Co-Editor
Kenneth Forbeck is a sixteen-year-old Junior at Craig High School.

Since starting high school in 2016, he has served as both a reporter and editor for...