Club Column #1: Craig clubs offer various opportunities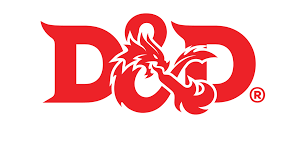 Clubs are one of Craig's most important extracurricular activities, and at Craig, there is a club for almost everyone. However, there are many interesting clubs that are surprisingly less well known, so to keep readers updated on some of the clubs taking place here, here are three:
Creativity! Exploration! Dragons? Join D&D Club!
Craig's Dungeons and Dragons club just launched their first meeting last week, on Wednesday, September 8th in room 607. 
"D&D" is an interactive and fun role-playing game where you can play a fictional character of your own invention. Another person will set up an adventure for your characters to play in. They are called the "Dungeon Master," and basically they are the creators of all aspects of the story except for the characters. 
They have now had two meetings, and by now, the club has over 20 members. Due to the vast size of the group, far from ideal for D&D, the students have divided themselves into three adventuring parties, each having a separate dungeon master. Currently, the campaign is still in an early stage: students have begun creating their characters that they will roleplay. 
The club's advisor is English teacher Avery Westrich. A member of the Criterion staff is currently participating in this club, so further updates will be provided.
Global Scholars gain cultural experience
The Global Scholars club is one that could interest a variety of students. According to the Craig High School webpage, it "is a club for students who are interested in expanding their global education and gain cultural experience in a fun environment with like-minded people." Global Scholars is the right club for readers that find those things interesting. 
The club meets on certain Tuesdays in Room 100 with social studies teacher Fritz Elsen; their first meeting will be on September 28th. Come to their first meeting to find out more.
Students invest in new way to learn about business
Investment club is another unique club that takes things in a different direction. It's math- and business-oriented, and for readers who want to learn about those subjects and gain experience with economics in a format where other people with those interests attend, then this is an ideal option. 
The advisor for this club is the business teacher Brandon Miles. According to Miles, the club "is targeted towards those that have a deeper interest in the stock market to discuss their ideas and continue their investment journeys." Miles adds that Investment Club goes beyond the material taught in Finance and Investing classes, focusing on "advanced topics you won't see in class and talk about timely world events that are affecting the markets." 
The club will begin at the end of September or at the beginning of October.