The Fight to Win in Basketball and Against Corona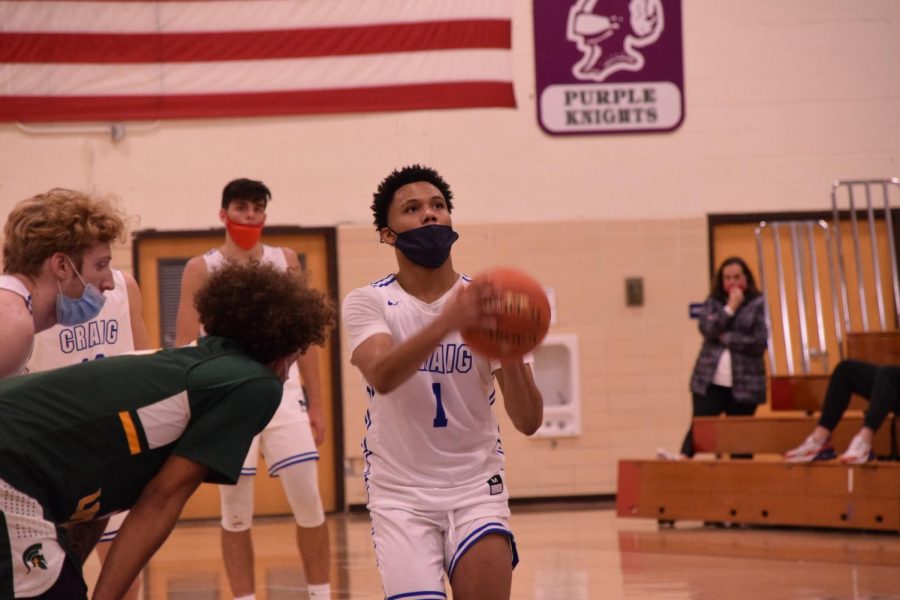 With the outbreak of the Coronavirus, many aspects of the future have become unknown. Before the 2020-2021 school year started, many parents, students, staff, and districts made many tough decisions including if sports would happen this year.
Many fall sports, such as cross country were scheduled to move to the springtime when the world expects to have the CoronaVirus vaccine or at least a fall in cases. However, winter sports didn't have this luxury to move to the summer.
The decision was made. Basketball is a sport happening this summer along with wrestling, swim, hockey, poms, etc. Many students, especially in their senior year of high school are overjoyed they still get to enjoy their sport.
"It truly means a lot to me and the others. We are very grateful that with how things are going, we at least get a chance to play the sport we love," said Luke Brown, a senior varsity player.
Just because there is going to be a basketball season doesn't mean it will be the same. Sure, practices are still held after school and teams share bonding time, but many exciting factors of basketball are missing.
Many basketball teams in other districts are not as fortunate as Craig High School. Many schools have canceled/postponed all sports until further notice which leaves our Cougars with limited competition. This means that either the team will play fewer games or play against less familiar schools that aren't part of the Big 8 conference.
Just like many of the other sports, fans in the crowds are limited to very few. This means that there won't be concessions, pep bands, etc. Even then, anyone watching is required to wear a mask. The good news is that games are planned to be live-streamed to enjoy on Craig's youtube athletics channel.
Those who are allowed into the gym to watch a game is limited to two people per player. More people can be allowed in if the school allows it. Otherwise, generally, the other teams such as the Varsity and JV teams would watch the Freshmen or JV2 games.
"Games are kind of normal besides the fact that the masks are very tiring and take a lot of breath out of you, but at least the mask is allowed to go under your nose when you are playing," said Rodnisha Cobbs, a sophomore on the JV2 team.
However, there are many critics of the decision to continue with sports considering the rapid spread of the coronavirus. Some argue that if there are sports, clubs should be able to meet up too.
Many people who are trying their best to be safe dislike the continuation due to a more likelihood of the virus spreading between teammates, teams, and schools. 
"It is ridiculous that this was allowed because when playing basketball, the pace of the game not only makes you breathe heavier but also puts you in dangerously close situations with people outside of your household," said Noah Schwark, a senior and member of our Newspaper.
Many people who share Noah's thoughts are starting to wonder just how long the season will last. The basketball season may just well be a few weeks before it must shut down, but the dedicated players and coaches hope otherwise.
Despite those who suggest against it, Craig's players are still working to make the best out of the situation. With new safety guidelines, the cougars will continue to practice hard for this season while being safe. Their best is still expected of them.
"We are excited to be able to compete in athletics this season. While it is a very different year in many respects, it is good to be able to be part of a team again. Our players have done a nice job adjusting to the new guidelines and we're hoping that we'll be able to complete a full season," says Ben Mccormick, head basketball coach.
About the Contributors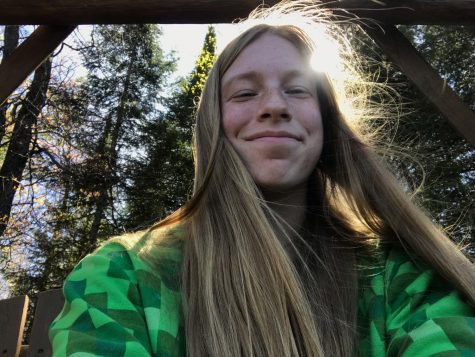 Molly Schroeder, reporter
(She/Her)
Molly Schroeder is a senior at Craig High School. This is her first year in Newspaper, and she is excited to create comics and write stories...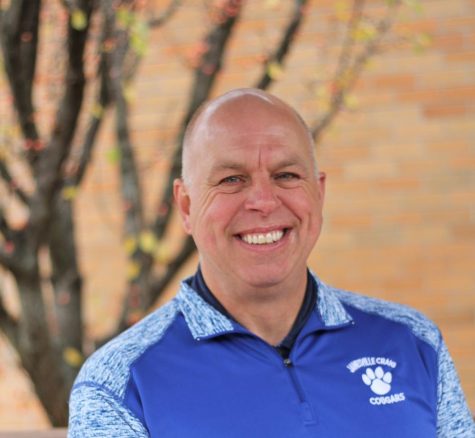 David Holmquist, Teacher & Adviser
(He/Him)
David Holmquist, age 53,  has been a teacher at Craig High School since 1991. Since 2014 he has served as the teacher and adviser for Craig's...