Daily Announcements: Tuesday, May 11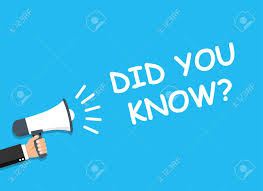 Announcements: Tuesday, May 11, 2021
Schedule week of May 10, 2021: Monday – Cohort B…. Tuesday – Cohort A…. Wednesday – Cohort B…. Thursday – Cohort A….. Friday – Cohort B
OUR CRAIG COMMUNITY
Students, next-day meals are available for FREE after school.  Sophomore, senior doors, and by the Japanese Garden inside front doors.
There are still a few extra class shirts available if you didn't get a chance to purchase one.  Stop into room 521 to check availability.
Students, have you bought your yearbook yet? There's still time! Visit www.jostensyearbooks.com to purchase. If you aren't sure if you have bought a book, contact Mrs. Haberkorn at [email protected]  Also, if you have photos you think would be useful in our yearbook, please send them to Mrs. Haberkorn. We are especially looking for candids of students doing school activities or classroom activities, athletics, and club activities! You can also upload these photos directly to our yearbook website. Here's the link: images.jostens.com and use code: 415464689.
Students and staff have the opportunity to submit a dedication for the Daily Pledge of Allegiance. Students and staff may request a dedication for anybody that they feel deserves recognition.  Sign Up Form For Pledge Dedication
Did you know Craig has their very own Boutique?  If you are unsure how you will get a dress or suit for prom, please do not hesitate to let us know! We have a lot to choose from, and they are completely free of charge.  If we do not have your size, we will work with area businesses to see what we can do to help.  Looking forward to seeing you sparkle and shine this May. Please see: Mrs. Boylan in room L006 ([email protected]) or Mrs. Wyattr in oom 613 ([email protected].us) or Mrs. Haberkorn-room 707 ([email protected])
SENIOR ANNOUNCEMENTS
REMINDER-SENIOR ELEMENTARY GRAD WALK: TUESDAY, May 25 from 1:00-2:30 pm. Two items need to be completed to participate in the Senior Grad Walk. #1 fill out this google form-It has a few questions about you and asks that you upload an elementary photo of yourself as well as a current high school  photo https://forms.gle/4NvRF6wdMTiqRwxY8  #2 fill out and return the permission slip for the Senior Walk. We have two locations to pick up and return a paper copy. One being the athletic office on Liz Murphy's counter or in Maria Kane's Room 125. If you no longer come to the building, you may print and scan it back to [email protected]
If you have textbooks or novels from last year, the books should be RETURNED as soon as possible to the AP Office.  If you have outstanding fees or overdue books you will not be able to pick up your tickets for graduation till you have taken care of your obligations.
Seniors Who Ordered Caps, Gowns, Apparel or Announcements From Midwest Scholastics need to stop into the AP office to pick their items up today.
Seniors: If you missed making a ribbon and putting your handprint on the wall, stop in the AP office to sign up for a make-up time.
Seniors please complete the survey below regarding  what you want to eat at the senior picnic and your  free senior class T-shirt. Just click on the link, if you do not complete the survey there will not be a meal for you to eat at the senior picnic. The link was also sent to your school email: Senior Picnic survey
COLLEGE, CAREER, ACADEMICS
Attention juniors and seniors:: Block Diesel Repair is offering a youth apprenticeship program.  Qualifications include reliable transportation to and from work, be able to stand/walk for long periods of time, basic computer skills, available after school, have taken tech ed courses
Job Rotations include:  General skills, diesel engine systems, cab and hood systems, drivetrain systems, electrical/electronic systems, brakes and hydraulic systems, suspension and steering systems. Please call 608-756-2916 or email [email protected]
Attention Juniors and Seniors looking for employment or Youth Apprenticeship positions!!  An email was sent to you giving you an opportunity to participate in a Virtual Job Fair hosted by the Rock County Job Center.  The event will take place during fourth hour on Friday, May 14. If interested, please fill out the Google Form in the email so we know who is interested in participating! Please see Mrs. Engh or Mrs. O'Leary for further information.
Attention Seniors: SSI Technologies is now hiring all shifts in Janesville and Milton.  They are looking for assemblers.  It is a clean, safe work environment, no experience needed and requires a casual dress code. To apply, go to: ssi-sensors.com/our-company/careers
CLUBS & ORGANIZATIONS
SIS Members, please make every effort to attend our end-of-year SIS meeting on May 12th/13th during 7th and 8th hours in the small auditorium.
Students interested in the Student Council for next school year should stop by room 521 and pick up forms to qualify for elections in the coming weeks.  Forms are color coded by grade, and there are officer and representative forms.  See Mr. Kealy in room 521 with any questions.
Are you Craig's best chess player? Let's find out. Join the Google Classroom (ex4oh5h) for more information about a Craig chess tournament. The tournament will be all online and the game times will be voted on in the classroom. So what are you waiting for, join the classroom today!!
SPORTS
Craig Varsity Poms will be having tryouts for the 2021-2022 season Sunday, May 9th through Wednesday, May 12th. The 9th through 11th are "clinic" days from 6:00 to 8:00 PM in the main gym. Interested students must attend at least 2 of the 3 days. Tryouts with the judges will be scheduled between 4:00 and 8:00 on Wednesday, May 12th. See Coach DuPree in room 517 with questions or to pick up a tryout packet.