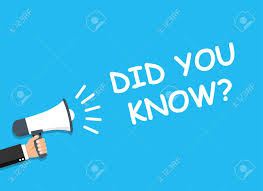 Announcements: Thursday, May 27, 2021
Schedule week of May 24, 2021: Monday – Cohort B…. Tuesday – Cohort A…. Wednesday – Cohort B…. Thursday – Cohort A….. Friday – Cohort B
OUR CRAIG COMMUNITY
Students, next-day meals are available for FREE after school.  Sophomore, senior doors, and by the Japanese Garden inside front doors.
There will be a brief Octagon Club meeting Today after school for anyone interested in joining the club and earning some service hours over the summer. It will be in room 11 or via google meet  https://meet.google.com/jcb-djbc-amc. Contact Ms. Jensen or Maddie McCormick for any questions.
All students who have a parking permit for this school year.  The parking hang tag needs to be returned to the AP Office before you leave for the summer.  If you plan to purchase a permit for the 21-22 school year the hang tag needs to be returned or you will not be able to purchase the permit until it is.  Also, if you owe any fees you will also not be able to purchase a permit for next school year. You may still park in your spot after you return the permit. It is still your spot till June 3rd.
Are you looking for a summer job? There are job opportunities for students of any age. Every job opportunity the school district hears about is posted on our college and career readiness website. Take a look here! We also have a Twitter account for Craig @chs_jobs. Follow that for more opportunities!
Students, have you bought your yearbook yet? There's still time! Visit www.jostensyearbooks.com to purchase. If you aren't sure if you have bought a book, contact Mrs. Haberkorn at [email protected]  Also, if you have photos you think would be useful in our yearbook, please send them to Mrs. Haberkorn. We are especially looking for candids of students doing school activities or classroom activities, athletics, and club activities! You can also upload these photos directly to our yearbook website. Here's the link: images.jostens.com and use code: 415464689.
SENIOR ANNOUNCEMENTS
Seniors, make sure to take your cap and gown out of the package and try it on ASAP.  If you have the wrong size or problems of any kind, please contact Midwest Scholastic at [email protected] 
If you have not picked up your senior packet, please do so ASAP.  The Senior Check out Form needs to be completed if you plan to participate in the Graduation Ceremony on June 3rd.
If you need handicap or special reserved seats on the track for graduation please call 608-743-5262 or email [email protected] as soon as possible. 
Seniors: If you missed making a ribbon and putting your handprint on the wall, stop in the AP office to sign up for a make-up time.
COLLEGE, CAREER, ACADEMICS
Attention juniors and seniors:: Block Diesel Repair is offering a youth apprenticeship program.  Qualifications include reliable transportation to and from work, be able to stand/walk for long periods of time, basic computer skills, available after school, have taken tech ed courses
Job Rotations include:  General skills, diesel engine systems, cab and hood systems, drivetrain systems, electrical/electronic systems, brakes and hydraulic systems, suspension and steering systems. Please call 608-756-2916 or email [email protected]
Attention seniors: If you are seeking a career in healthcare, Agrace is hiring non medical in-home caregivers, no certification needed, to provide seniors in the community with support with meal preparation, personal care, transportation and housekeeping.  Students must be 18 years old to apply.  Agrace will also pay for a nursing assistant certification after one year of employment.  Please apply at AgeAtHome.org/Careers or call 608-327-7456
Parents of Seniors, we have a few extra graduation signs that are available on a first come first serve basis.  If you would like one, please call 608/743-5264 or 608/743-5262 or email Mrs. Hess @[email protected] or [email protected] to arrange a pick up of a sign.       
CLUBS & ORGANIZATIONS
Are you Craig's best chess player? Let's find out. Join the Google Classroom (ex4oh5h) for more information about a Craig chess tournament. The tournament will be all online and the game times will be voted on in the classroom. So what are you waiting for, join the classroom today!!
SPORTS
Attention any girl that is interested in playing golf for the Craig Girls Golf Team in the fall:  there will be an informational meeting after school on Tuesday, June 1st in the Maker Space Room.  We will go through summer golf opportunities, contact days, and uniforms for the 2021 season.   If you have any questions please email Coach Schaar.