Phillips honored as Administrator of the Year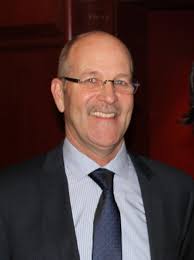 For 22 years, Monte Phillips has served as one of Craig's assistant principals. He has established a reputation for outstanding service to students and staff.
His efforts were recognized when he was named the 2019 Administrator of the Year for the School District of Janesville. 
"I feel very honored," said Phillips about receiving the award. 
Phillips started working at Craig in 1998. He has a Bachelor's of Science in Physical Education from UW-Madison and Master's of Science in Education Administration from National Louis University. 
For Phillips, this award not only recognizes his daily contributions to Craig, but signifies that Craig as a whole is collaborating well to solve problems.
He is quick to deflect credit. "There's a lot of people that help me," he said.
Even though this award recognizes Phillips directly, he stresses that there are many other dedicated administrators in the district and at Craig that contribute to the success of the district. 
Phillips earned this award because he continuously goes above and beyond. He leaves an impression on all that work with him.
"Mr. Phillips brings great energy and a positive attitude on a daily basis," said Mr. Yaucher, dean of students, "He does a great job modeling what a positive school leader should look and act like."
"He can be counted on to answer any questions I have without seeming 'put out' that he is giving up his time to help," said Yaucher. 
"My experiences with Mr. Phillips while I was a student at Craig High School are part of the reason I chose to get into education to begin with."
Yaucher considers Phillips a role model. 
"I continue to watch the interactions he has with students and the way he forms relationships with them and use that as a guide for how to grow in my own professional practice."
Phillips shows that school leadership through his support of Craig's teachers.
English teacher Mr. Holmquist said, "He is an honorable, optimistic man who supports teachers. He is approachable. He is helpful. He is a good problem solver."
Phillips is also well known for his support of students, and he can commonly be seen cheering on students at musical performances and sporting events.
Students like senior Stella Pearson see this support every day. "Phillips is my best friend at Craig. He has supported me in my roughest times. He's been there to tell me to keep moving and to stay as strong as I am," she said. "He's helped me improve my life tremendously."
Phillips stepped in to serve as interim principal during Dr. Bjoin's maternity leave at the end of the 2018-19 school year. Superintendent Steve Pophal said, "He did that flawlessly."
Pophal noted that Craig staff mention Phillips's helpfulness in surveys, even staff from different schools than Craig.
Overall, Phillips' work at Craig High School over the past two decades has had a significant impact on Craig and the Janesville educational community.
About the Writer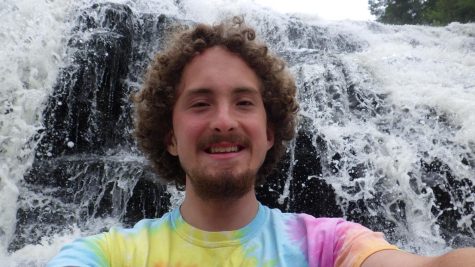 Kenneth Forbeck, Reporter, Photographer, and Student Editor
(He, him, his)
Kenneth Forbeck is a seventeen-year-old Senior at Craig High School.

Since starting high school in 2016, he has served as both a reporter...