Cougar Girls Hoops: Regional Champions!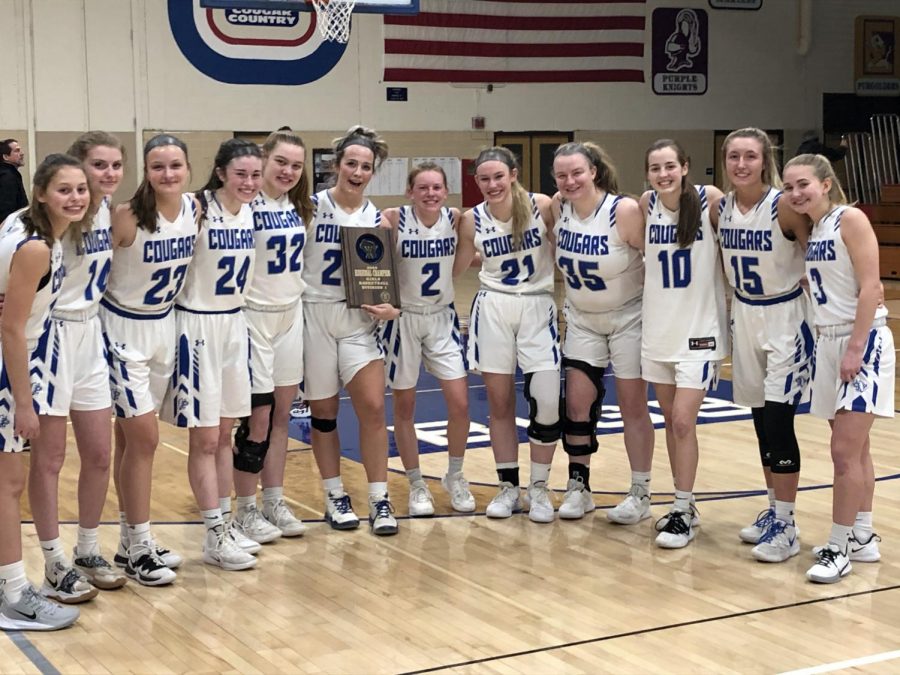 Cassie Goswick and Hannah Dunlavy have never won a regional championship in their four years as members of the Craig girls varsity team. 
They finally achieved it their senior year, and Craig is going to their first sectionals since the 2015-16 season. 
"We didn't want our season to end," said Goswick, explaining how the Cougars were able to overcome a 19-15 halftime deficit to defeat Sun Prairie 40-37 on Friday, Feb. 29, on Bob Suter Court. 
"We play for each other," she said.
Hannah Dunlavy echoed those sentiments. "We told each other that we weren't going to lose. We stayed together. There's a lot of seniors on this team."
In their last game on Suter Court, the seniors were able to celebrate the biggest win of their high school careers.
"We've never been this far," said Goswick. "I love my teammates. We're like a family." 
The victory was far from certain until the last ten seconds.
The game started with cold shooting from both teams.
In the first half, the only Cougar to hit a three was Claudia Fieiras, despite attempts from Hannah Dunlavy, Sarah Gregg, Cassie Goswick, and Riliegh Elgas. 
For a team like the Cougars, whose five starters–plus Goswick and Ellie Magestro-Kennedy off the bench–all can shoot the three, a cold shooting night often means a loss.
But the Cougars played tough inside defense against the taller Cardinals and relied instead on layups and mid-range jumpers.
The Cougars were only down 4 at the half, 19-15.  
In their two previous games against Sun Prairie, the halftime scores were 30-30 and 24-25.
Craig finally found a groove in the second half, and everyone contributed. 
Elgas hit some mid-range jumpers, Fieiras hit some layups, Dunlavy got a three, Huml poured in some running jumpers, their zone defense made it difficult for the Cardinals to score inside, and they rebounded with ferocity.
Their regional championship was a true team effort.
Craig took their first lead, 26-25, at 9:40 on a basket by Huml, but the Cardinals responded with a quick 6 points to go back up by 5. 
Craig put on a run of its own and took the lead for good on a 3 pointer by Hannah Dunlavy to go up 36-35 with 1:50 remaining. 
Fieiras was fouled moments later and hit both free throws for a three-point lead with 37 seconds left. 
Sun Prairie scored to pull within one, but Kate Huml put Craig back up by 3 with two free throws of her own. 
The Cardinals' desperation heave at the buzzer fell short and Craig found itself regional champs. 
For the seniors, it was the biggest win of their careers, and they advance to the sectional to play #1 ranked Middleton.
The game tips off at 7 PM on Thursday, March 5 at Beloit Memorial.
About the Writer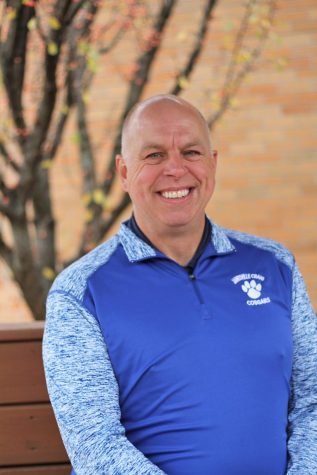 David Holmquist, Teacher & Adviser
(He/Him)
David Holmquist, age 53,  has been a teacher at Craig High School since 1991. Since 2014 he has served as the teacher and adviser for Craig's...