Bags of Hope raises $44,000
For many years Bags of Hope has been a tradition in Janesville. After GM closed, The School District of Janesville took it over to continue supporting the less fortunate in the Janesville community.
This year Bags of Hope raised $44,000, and with the help of corporate partners – Festival Foods, Seneca, Dollar General, Alpha Baking Company, Kwik Trip and the Rock County Dairy Counsel they were able to leverage the $44,000 into approximately $100,000 worth of food to distribute.
350 families and 50 senior citizens received 2 weeks worth of groceries on December 14th to make sure they had food for the winter holidays.
At the Bags of Hope event, over 200 employees and community volunteers packaged and delivered food. These volunteers came from companies like Blackhawk Community Credit Union, Texas Roadhouse, City of Janesville, Hedberg Public Library, Kobussen Bus, Van Galder Bus, Janesville Area Retired Educators, Janesville Parochial Schools. Approximately 150 student volunteers from local middle and high schools took part too.
But before they started, Superintendent Mr. Pophal wished a happy birthday to those volunteers that were there and made a wish for the community
Mr. Pophal's "birthday wish" was:
"For food in a world where many go hungry
for light in a world where many walk in darkness
for hope in a world where many live in fear, and
for friends in a world where many walk alone."
About the Writer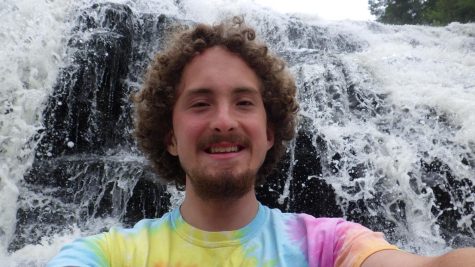 Kenneth Forbeck, Reporter, Photographer, and Student Editor
(He, him, his)
Kenneth Forbeck is a seventeen-year-old Senior at Craig High School.

Since starting high school in 2016, he has served as both a reporter...