Jacob Wiele Recognized as Emergent Teacher of the Year
For three years, Jacob Wiele has conducted the Craig High School bands. This year he is being recognized as Emergent Teacher of the Year by the School District of Janesville.
"Being nominated and then selected as the school district's Emergent Teacher of the Year is very humbling," said Wiele. "It feels surreal that I'm being recognized because I see the hard work students put into the program to make it successful, but I'm receiving credit for it somehow."
Senior Trumpeter Sam Sarauer believes the honor is well deserved.
"As soon as I heard Mr. Wiele was nominated as Emergent Teacher of the Year, I immediately told all my friends and family to nominate him too," he said.
"I couldn't think of a teacher more deserving of this award than him."
Wiele was nominated by Assistant Principal Monte Phillips, who cited his "work with including some of our Special Education students in conducting some of our bands" as well as his work supporting athletics through "Walk to State" and Pep Band.
Wiele continues this contribution to school spirit by teaching students in the program to give back, continuing Craig's bands unique service traditions.
"I believe that our Craig tradition has the opportunity to teach an important lesson to young adults: to learn to give without asking anything in return," said Wiele
The students show they have learned this lesson while playing for athletic events, the Labor Day parade, the Memorial Day parade, show choir competitions, assemblies, graduation, and more.
Wiele plans to keep improving the program by challenging the student; whether that be at Jazz festivals or learning a piece for Solo & Ensemble.
"My job is just to set the bar high," he said. "Our main goal in band is to learn how to be the best musicians possible and we showcase that at concerts and Jazz festivals. Most high school band programs stop there," said Wiele.
Senior Trombonist Leah Kukman agrees that Mr. Wiele has challenged his students.
"Ever since freshman year, Mr. Wiele has been my favorite teacher by far! He's always helped me to be the best that I can achieve," she said.
"He's kept me motivated to continue music for what I want for my career. And I hope to leave the same impact on my future students."
Part of that impact is seen in how Mr. Wiele has impressed his love for music upon students.
"I have seen the band program grow in the amount of passion you see in all the kids,"said Senior Flutist Hanna Ruosch, who said that Mr. Wiele's passion for his music and teaching is what inspires all of us to be like him.
"I've seen kids work harder and have more fun while doing so, all because of him!" she said.
Wiele's work with Craig bands contributes to the spirit of Craig High School, impacting many and earning him the Emergent Teacher of the Year award.
About the Writer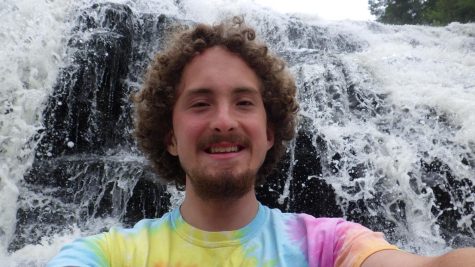 Kenneth Forbeck, Reporter, Photographer, and Student Editor
(He, him, his)
Kenneth Forbeck is a seventeen-year-old Senior at Craig High School.

Since starting high school in 2016, he has served as both a reporter...