S.T.A.T. Conference for upperclassman on April 9th
Hang on for a minute...we're trying to find some more stories you might like.
The morning of Tuesday, April 9th, 11th and 12th grade students will attend a safety-orientated conference called S.T.A.T. (Safe Today and Tomorrow) while underclassmen are taking the A.C.T. Aspire test. There are a variety of resources and activities for all students that can help prepare you for College and Career Readiness and beyond! ALL Upperclassmen can benefit from this conference. Students going off to college can benefit from the college safety presentations or the American Association of University Women's booth, whereas individuals in the trades can benefit from the financial safety information and the Blackhawk Community Credit Union financial game. This conference will give Craig graduates the resources they need to take on independence for the first time, as well as stay healthy and happy during this transition period. That's why if you there's anything else regarding safety you want to know about, we will provide you with information within a week of the conference date. And the best part: You will have the chance to WIN a Fitbit and other prizes.
We want YOUR feedback: Anything that you're interested in regarding safety that isn't included? Gabby Petruzzello at [email protected] with questions or suggestions. We will find you the resources even if we can't include it on April 9th.
The morning will consist of three sections:
Cafeteria: Keynote Speaker JPD Officer Chad Sullivan (45 minutes)

Fieldhouse: Interactive Activities (45 minutes)

600 Hall: One in six breakout sessions (45 minutes)
OR
Female students can choose to attend the Safe Workshop for two of the three sections. The workshop will teach self-defense skills, financial security, and general safety tips.
Students will have the opportunities to:
Learn lifelong safety skills

Learn from field professionals and Craig Alumnus in the local area and across the U.S.

Get valuable career connections

Win a Fitbit or other local business gift certificates

Potentially learn about and apply for local scholarships

Learn to save your life and others
AND
Talk to local organizations and learn about:

American Association of University Women (AAUW): Learn about issues affecting women on campus

NAMI-Rock Country: Learn about community support for mental health

Dieticians: Learn how to fuel your body to avoid the Freshman 15

Fitness Experts

Janesville Fire Department: Basic Household Safety

LGBTQ+ Resources

Resources for Students of Color

Byod Consulting: Preventative Care (Cancer screening and vaccines)

Blackhawk Community Credit Union Financial Game

P3 Crime Stoppers: Get prizes for signing up

How to SAVE MONEY in adulthood (AKA How to get freebies (:  )

And more…
Information about the breakout sessions will be provided closer to April 9th.
About the Writer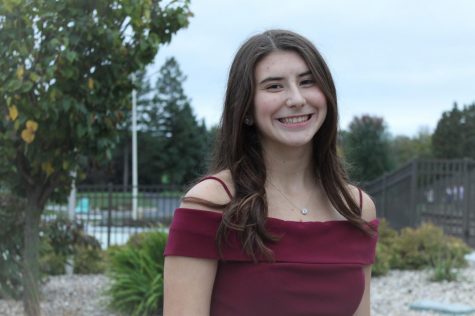 Gabby Petruzzello, Criterion Co-Editor, Photographer, and Reporter
Gabby Petruzzello is a sixteen-year-old junior at Craig High School. In the 2017-18 school year, Petruzzello served as Interim Editor for the Craig Criterion....