Another Covid disruption: Homecoming delayed, but Pom and Cheer hold virtual spirit nights
With the new developments on how this school year is changing due to covid, it is no surprise to anyone that Homecoming and Prom have been postponed. 
Assistant Principal Monte Phillips said, "We talked about doing some of the dress-up days for Homecoming Week and ordering class shirts."
With the discussion still up in the air about Homecoming and prom, Phillips does not know when the dress-up days will be or when they will start selling class shirts. 
"Our current Distance Learning platform has caused us to hit a pause on these plans," he said. 
Despite the changes and the hard developments from last year continuing into this year, the Cheerleaders and Poms have started having Virtual Spirit Nights.
Poms coach Ahlia Dupree said, "I'd have to say Homecoming was tough and the spirit night was tough as well." 
Virtual Spirit Nights are videos of Cheerleaders and Poms performing with recorded messages from teachers, coaches and administrators.
"Since we couldn't practice together we had to get creative" added Dupree. "Poms coach is the one who coordinates it and puts it all together," said  Cheer coach ReJeanne Lehron. "This fall we wanted to offer some kind of fun spirit activity to keep the student body and staff engaged in Cougar spirit at Craig High School" added Rejeanne. 
See a video here.
Phillips also said that if and when Homecoming and Prom take place, anyone will be invited to attend, meaning full-time Craig, full-time Arise, and hybrid students. 
"All of those students are eligible to attend anything we have if and when we are able," he added. 
While no one knows what Homecoming or Prom will look this year, the administrators want students to know that they are trying to make it possible.
"We are doing our best to get things back to normal," said Phillips.
About the Writer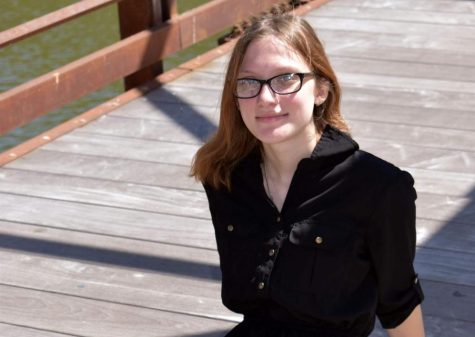 Hailey Terry, Reporter
(She/Her)
Hailey Terry is a senior at Craig High School. This is the second year she has been on the Criterion. She is involved in FFA and Sierra club...