Spotlight on Seniors: Gabriella Petruzello leads the way
Gabriella Petruzzello was not an average high school student. She visited health classes to advocate for mental health awareness, spread information about international issues, and attended many events to take photos of the dedicated students of Craig High School. She not only spent her senior year preparing for her future, but also dedicated time to take senior portraits for seniors that could not otherwise receive them. At the same time, Petruzzello continued to manage her self-run photography business, excel in advanced placement and honors courses, participate in many extracurriculars, and spend free time in volunteer positions.
Petruzzello was co-president of Interact Club, where she helped raise awareness on various international issues. She was also president of both French Club and French Honor Society and helped organize many French-themed events for the students. Through her extra work in the French community at Craig, she is eligible to minor in French at her future college. Petruzzello was also chief editor of the Craig newspaper, the Criterion. 
Petruzzello originally joined the class as a way to hone in her writing skills because she wanted to be an English teacher. As editor, Petruzzello had responsibilities that went beyond others including writing articles that were hard to encapsulate in a few paragraphs, editing other reporters' work and giving encouraging feedback, and motivating the students to find stories that needed to be told.
Along the way, she discovered an interest for photography from photographing various events in the Craig community to feature on the Criterion. Over the years, she received guidance from sports photographer, Sam Loizzo, and did her own research on techniques. From her love of photography, Petruzzello started a photography business and focused on taking seniors photos for students who could not otherwise receive them. 
Through her middle school and high school years, Petruzzello has struggled with mental health problems. She first began coping with these problems by running. Petruzzello first discovered an interest in running during fifth grade, but her interest really evolved to a passion during her first year of high school. Running releases endorphins which helps relieve stress. This allowed Petruzzello to take her mind off of her very busy schedule and focus on accomplishing new goals and milestones within running. She also found that running not only improved her physical fitness, but her mood as well.
As a junior, Petruzzello found herself accepting her mental health problems and wanting to help others through her own experiences. Her first talk was in front of the Craig Staff during her junior year. Her talk was positively accepted by staff and she received a standing ovation. Her main goal of the talk was to help staff interact better with students with mental health issues. After her first talk, they began to skyrocket. She then spoke in front of Kathleen Butterfield's humanities class, and then this year, she visited all the health classes to teach coping strategies. Through her whole experience, her main goal was to reverse the stigma around mental health and allow other peers to open up about their experiences.
With being involved more than most, Petruzzello spoke about the struggles of seeming to be everywhere at once. 
"At times, I would find myself feeling really overwhelmed with everything I had to do. Like, if you look at my to-do list, it seems impossible to complete in a single day. It wasn't like I didn't want to do it, I just felt like I had no time. However, I have found a good routine and have found the importance of practicing good time management," states Petruzzello.
Besides being involved at Craig, Petruzzello is also an active member of the Janesville community. As a child, Petruzzello fondly remembers going to the House of Mercy Homeless Center with her mom and helping those in her community. To this day, she continues volunteering there as it inspired her love of community outreach. In the summer, Petruzzello volunteers at the Hedberg Public Library's Summer Reading program and helps kids find a love of reading. During the year, she helps the Janesville recreation division with various events and volunteers for events sponsored by the clubs she participates in.
Over the course of her four years at Craig, she created many impactful memories. Her honor wall speech was one of the most memorable. She loved the process of writing the speech, presenting it, and helping organize the whole ceremony. To her, it was powerful to help the community recognize someone who had done amazing things. She also enjoyed presenting on mental health to the staff and students at Craig.
Petruzzello mentioned that it felt incredible to help others and to share her story in hopes someone can relate to her. As Petruzzello prepares for college, she plans to teach psychology, and after she presented with a mental health professional from the American Psychological Association, her passion for psychology and advocacy increased tenfold.
From her exemplary academic record, as well as her continued involvement in the community, Petruzzello has been recognized for her various achievements. Through her high school career, Petruzzello worked tirelessly to keep a 4.0 GPA and is being recognized at graduation as one of two valedictorians. Along with being named valedictorian, Petruzzello was named one of the recipients of the Herb Kohl Student Excellence Scholarship and the prestigious Rolscreen Scholarship. In her senior year, Petruzzello was named the Zonta Club Young Women of Public Affairs and the YWCA Young Women of Distinction. Petruzzello had a unique experience finding out that she had won the YWCA Young Women of Distinction award. 
"I was really looking forward to finding out if I had won the award, so I did some research on the Criterion website and knew that I was going to find out soon. I was sitting in my social justice class on self care Friday when some of my favorite teachers and some people that I didn't know came into the classroom. They had cameras and told me I had won. I was totally surprised and grateful. It was such a wonderful experience," Petruzzello reflected. 
Petruzzello was nominated by David Holmquist and Dr. Alison Bjoin for her continued work and dedication in the Craig community. Petruzzello also auditioned as commencement speaker and will be speaking at this year's virtual ceremony. 
Currently, Petruzzello plans to attend Central College in Pella, Iowa in the fall. She plans to major in secondary education with an emphasis on social studies. Her dream is to teach psychology to either high school or college students. While in Iowa, Petruzzello hopes to continue her photography business and currently plans to run cross country and track in division three.
"I want to be very involved in eating all of the dutch letters," said Petruzzello jokingly.
Petruzzello is unsure if she wants to receive a masters or doctoral in the future, but she is currently focused on having fun in college. She wants to enjoy the sports she participates in, make new friends through them, and she wants to be involved in Pella as well.
The Craig Criterion wishes all the best for Gabriella Petruzzello as she continues her education. The staff will miss her immensely, but hope for all the best in her future. The Criterion staff wants to thank Petruzzello for all of the time and dedication she has put into the Criterion to make it what it is today.
About the Writers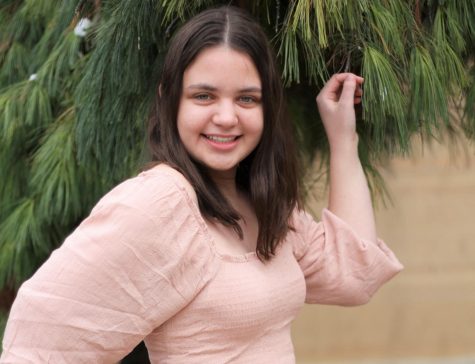 Lindsay Barwick, Reporter
(She, her, hers)
Lindsay Barwick is a seventeen-year-old junior this year at Craig High School and is in her first year on the Criterion. At school, she...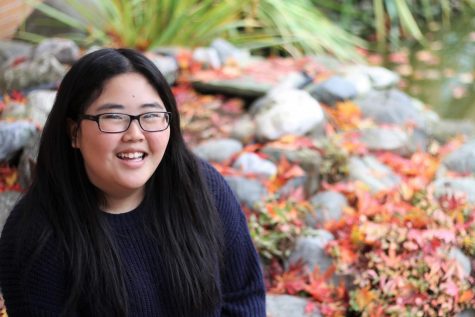 Emma Chamberlain, Reporter
(She, her, hers)
Emma Chamberlain is a sophomore. This will be her second year in Newspaper. She joined during the second semester of her freshman year...