Spotlight on Seniors: Showstopper Olivia Luster wows the crowd
Olivia Luster is a strong student leader in the Craig community. Luster is an academically strong student who is a member of National Honor Society, Spanish Honor Society, Science Honor Society, takes part in singing at church, and participates in volunteer work around the community. Along with her focus on academics, Luster is extremely involved in the music department, Link Crew, and is interested in government.
Olivia Luster discovered her passion for government through familial influences. As a child, her mother talked fondly of the Iowa Girls and Boys state and encouraged Olivia to apply for the Wisconsin version as a high schooler. She applied during her  junior year and was selected as one of two girls to represent Craig High School. She enjoyed her time at Badger Boys and Girls and while at the program, she met many high influencing state officials and Wisconsin Governor Tony Evers. In the program, there were about 700 girls that were just as motivated academically as Olivia. Most of them were also very involved with extracurricular activities and Olivia felt she could relate with them.
"You may be a big fish in your small pond, but when you go to a bigger pond, you are able to meet more people who are very similar to you. It puts life into perspective," said Luster.
With such an active interest in government, Luster has had opportunities to visit Washington DC, once with Craig's Acapella Choir to perform at the White House and this February in AP Government to interview policy makers. Luster is excited about the educational purpose behind the trip and the opportunity to be a part of something she believes in. In DC this year, Luster is excited to also participate in the Marine Wildlife March, a cause she is extremely passionate about. 
Olivia Luster is also a Link Crew leader for freshman. She applied her sophomore year because she knew that coming to a large high school could be scary for incoming freshman from various middle schools. Luster experienced this herself when she came to Craig, as she came from Edison and hardly knew anyone. Thankfully, Luster was able to feel more comfortable about coming to high school because of her amazing link leaders and strives to be that leader for her peers and classmates. She enjoys being a link leader because she is able to be a positive leader in the Craig community and gets to help others. This year, she had the honor of being selected as a commissioner and is in charge of helping out planning activities that other leaders do with freshman and being an example during demonstrations.
Luster is also heavily involved in the music department. She has participated in show choir all four years of high school and has been in seven school musicals. Luster enjoys being active in the music department because it gives her a place to get out of the house and be social with other people who share her interests. Over her four years, she's had the opportunity to make friends who motivate and inspire her within the music department with specific mentions to Auna Pokel, Parker Rundquist, Aidan McNall, and Jed Wagner. Jim Tropp, director at Parker High School, is one of her favorite people. She believes he does an amazing job of directing shows and creating an atmosphere where you want to do better for yourself and others. He also has encouraged Olivia through the years to meet her full potential. One of her favorite musicals she's done, as well as one of her last shows, was The Music Man. She was able to play Marian the librarian, one of her dream roles. Her favorite Spotlighters' season was her junior year, mainly due to the drive and work ethic everyone had, but she loved the overall design of her sophomore show as well. 
In her time at Craig, Luster was a two-time Jerry Award Outstanding nominee through the Overture Center. She has been a two time state finalist for Solo Ensemble, where she received the best scores possible, and she was selected to sing at the White House. In musical theater, Luster was the lead three times: Marian the librarian in Music Man, Dorothy Brock in 42nd Street, and Fastrada in Pippin. 
Looking towards the future, Luster has an interest in majoring in communications, music, and social work, while hoping to attend a four year private liberal arts college. She is unsure of which college she wants to attend, but is looking at Luther College, St. Olaf, and Wartburg College. She sees herself in being successful in any major she chooses and being a leader in those facets in college. Luster is ready to graduate and is excited to start the next four years of her life on her own. She has an interest in travelling and is thinking about a study abroad program. Olivia Luster's avid involvement in the Craig community and her commitment to her academics and extracurriculars will set her up for a lifetime of success.
About the Writers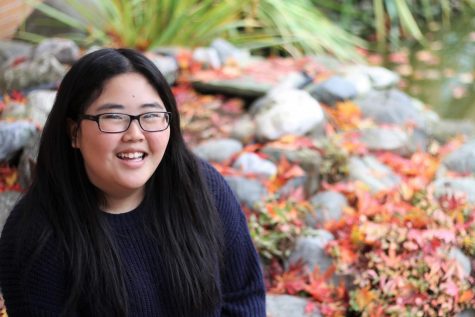 Emma Chamberlain, Reporter
(She, her, hers)
Emma Chamberlain is a sophomore. This will be her second year in Newspaper. She joined during the second semester of her freshman year...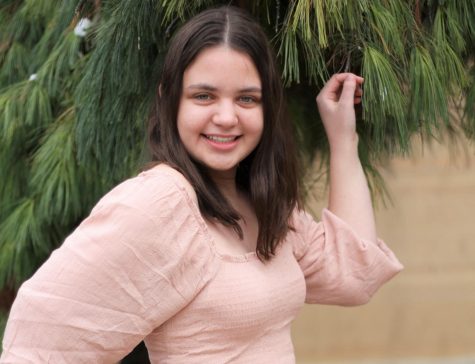 Lindsay Barwick, Reporter
(She, her, hers)
Lindsay Barwick is a sixteen-year-old junior this year at Craig High School and is in her first year on the Criterion. At school, she...