Spotlight on Seniors: Ken Forbeck, an advocate for the voiceless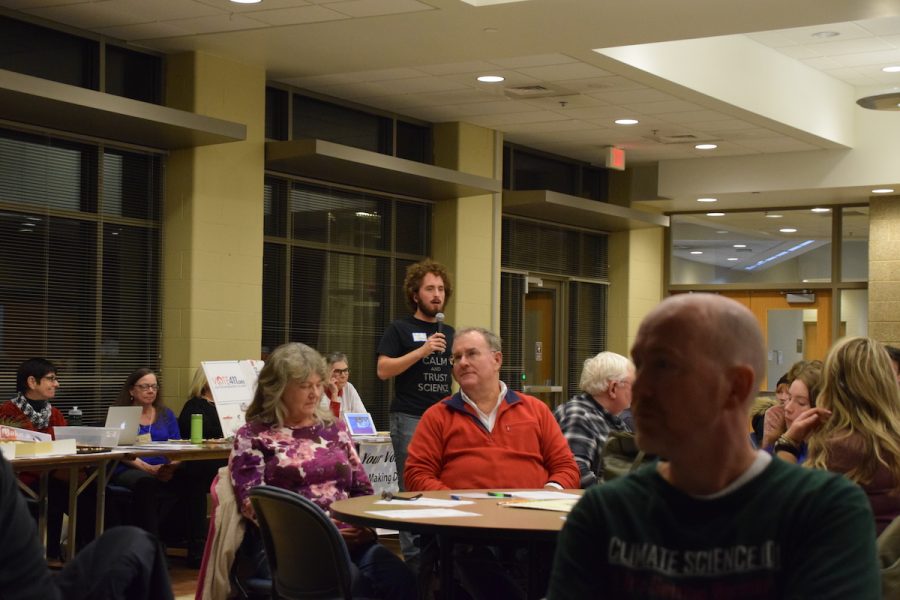 Ken Forbeck has an impressive resume of involvement, both as an advocate for the environment and gun control reform, and as an active member of the community and school environment. Forbeck is a member of Dr. Who Club, National Art Honors Society, Spanish Club, Link Crew, FFA's Wildlife team, Global Scholars, Interact Club, International Buddies, National Science Honors Society, Newspaper, Quill and Scroll, and band, specifically Jazz and Symphonic, playing the trombone. He is also the first youth member on the board of directors for the Welty Environmental Center in Beloit, WI.
Forbeck has worked as an advocate for the environment and gun control reform, and led the Rock County climate strike in September. He also participated in the 50 Miles More walk for gun control reform, walking from Madison to Janesville. 
"I do so much because I am fortunate enough to be able to. I have had to learn to speak out even when I am nervous. I do what I can, because even though I can't fix everything, I can make a small impact and do my part," commented Forbeck.
Forbeck tries to lead by example, and is working to restart the recycling program at Craig. Forbeck wants his legacy to leave both Craig and the environment better than he found it. He works to mentor other students both as an upperclassman and Link Crew leader, providing helpful advice and giving a gentle push to be more involved with the environment. 
"I try to be a leader by listening, helping, and working with others. I genuinely care for others and want to help them if I can," said Forbeck.
Forbeck learned from an early age the importance of the environment through various environmental programs and has continued to be passionate about the environment, planning to attend college to study something with the environment such as conservation and ecology and learn how we interact with our environment and how we can create healthy ecosystems. He enjoys hiking, canoeing, skiing, rock climbing, ax throwing, archery, photography, camping, and basically any other outdoor activity. 
Seeing all of the solvable environmental problems frustrated Forbeck and inspired him to take action. In addition to leading a climate strike and being on the board of directors at an environmental center, Forbeck has volunteered with Nature at the Confluence, an urban environmental center in South Beloit, IL and advocated in D.C. for the protection of the Boundary Waters Canoe Area Wilderness (BWCA). Forbeck spoke at the University of Whitewater at Rock County in conjunction with experts on climate change; viewed as a leader in the community on the subject of climate, Forbeck was invited to speak. In the spring, he will plant native species at JSOL and in late February, he will go on the Washington Seminar trip to talk to senators and representatives about climate change. 
"I advocate for the environment because we are interconnected to it. What happens to our environment, including wildlife, has consequences for us. Plus biodiversity and sustainability are vitally important to the health of our planet and future generations. We also must remember that we are borrowing from the future generations and the earth, we are not entitled to our natural resources. I believe that as a society we need to change how we think about the environment, we need to consider what we stand to lose if we don't change our ways. " explained Forbeck.
During his sophomore year, Forbeck attended the Conserve School for a semester, where he studied the environment, learning theories on environmental change and injustice. Outside of being the best experience of his life, Forbeck said it taught him organization, public speaking, and interpersonal skills.
Forbeck is also passionate about gun control reform and believes that since the majority of gun violence is domestic violence or suicide, the age to purchase a gun should be raised to twenty-one, military style weapons should be eliminated, mental health checks are essential, and all gun-owners should be required to safely lock up their weapons. He participated in the Craig walkout and the March For Our Lives event.
Being a quadruplet with hearing aids and a speech impediment, Forbeck had to learn to self-advocate, which developed into his ability to advocate for others, especially those without voices, such as the environment or victims of gun violence. To students who do not believe youth can't make a difference Forbeck says that the youth leaders across the country who are making such a large impact speaks for itself. 
Forbeck continues to be a strong community leader, advocating for climate change and gun control reform and will leave a legacy of improvement both at Craig and on the environment.
About the Writer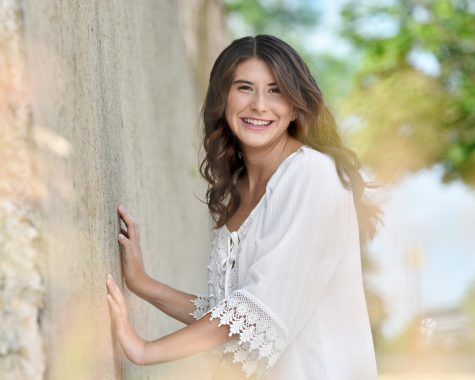 Gabby Petruzzello, Chief Editor, Photographer, and Reporter
(She, her, hers)
Gabby Petruzzello is a Senior at Craig High School. She has been on the newspaper for three years, and is currently the Chief Editor...