Cougar Roar: Taytum Adkins Focuses on Sustainability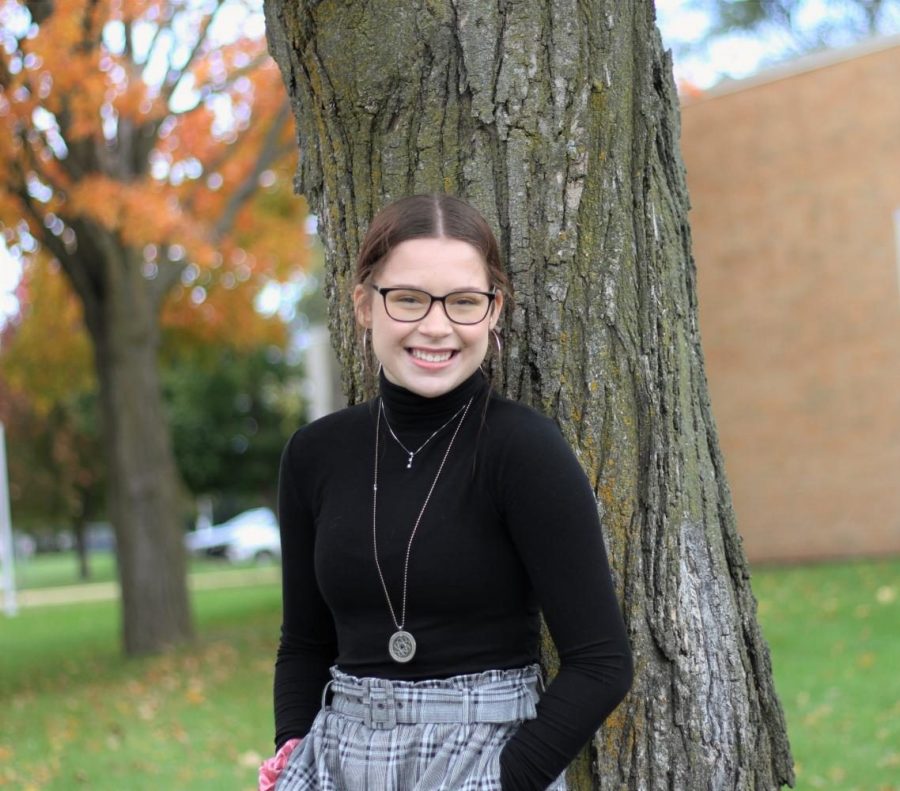 The issue of climate change has become a popularly discussed problem in our world. Activism, both adult and student organized, has become extremely popular with rallies and protests being televised on both the news and across social media platforms. One solution to combat and stop further harmful effects of climate change is promoting ethical and sustainable practices. Among Craig students, sophomore Taytum Adkins has adjusted her lifestyle for the pursuit of a cleaner and better world.
Adkins has always felt that being environmentally concious was important, but her journey towards a cleaner lifestyle started when she was in seventh grade after choosing a yearlong project about animal testing in the cosmetics industry. Following the completion of her project, Adkins made a promise to herself to quit all products that were tested on animals. For her, it was the first big step towards living a more ethical and sustainable lifestyle. 
"When I initially started researching animal testing for my project, the first thing that I thought of was what if that animal being tested on was your pet? By humanizing these animals, we are able to realize that they are not just numbers, but living things," says Adkins.  
Since coming to Craig, Adkins has also stopped the consumption of plastic water bottles. She believes that small steps are the best way to reduce pollution in our world and plastic bottles are an easy way to start. 
"A lot of people don't understand the impact that a single plastic water bottle has on the environment. But if six billion people say that it's "just one water bottle," that's six billion more plastic water bottles polluting our world" says Adkins.
Some of the biggest changes Adkins has made focuses around her shower routine. Rather than using a regular bottle of shampoo, Adkins uses shampoo bars, which is simply shampoo in a solid form and eliminates the need for plastic. Along with that, Adkins uses reusable glass jars in lieu of plastic bottles to contain everything from her skincare products to toothpaste. 
In her spare time, Adkins continues to educate herself on other ways to make her life more low waste. She continuously reads the latest articles on the effects of climate change and ways to further decrease her impact on the environment. On her social media platforms, she has unfollowed all accounts that promote unethical practices and instead fills her media with low waste advertisements. 
"If you're constantly looking at media and information that aren't necessarily for the things you believe in, you are more prone to bend your morals. By following accounts that promote ideas and lifestyles that I believe in, it makes me feel more grounded and educated as a person," believes Adkins. 
Adkins's passion has better educated her mom and friends into being more environmentally conscious. For her, being an example as a person who lives a low waste life posing a greater impact than trying to over inform others because it makes them disregard what you are saying. 
"Being an example for others to follow is really important to me because it's how I'm able to spread my lifestyle. By jamming things down other people's throats, it makes them not want to do it and your point gets lost. But by having conversations and sharing what you do casually, people are more willing to listen and actually do it," says Adkins. 
Adkins recommends that people looking to reduce their waste and live a more sustainable lifestyle should do their research on eco-friendly brands. One of her favorite sites is Ecomended.com, which sells household products that are inexpensive while also being sustainably made. 
By choosing to live this lifestyle, Adkins is creating a positive change, not just in inspiring others around her, but for the future of the planet. In the future, Adkins hopes to further lower her carbon emissions by reducing her consumption of red meat and trying to eat completely vegan or vegetarian at least once a week. Adkins hopes that people try to educate themselves on what they can be doing to prevent further climate change in our world. 
"By choosing to stay ignorant and not educate yourself, whether or not you admit it you are partaking in the climate change crisis," Adkins wisely said.
About the Writer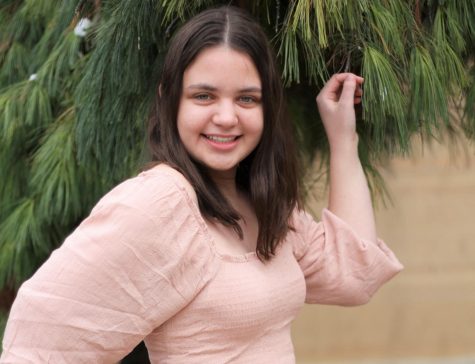 Lindsay Barwick, Reporter
(She, her, hers)
Lindsay Barwick is a sixteen-year-old junior this year at Craig High School and is in her first year on the Criterion. At school, she...