Traveling Teacher: Fritz Elsen
Imagine having the opportunity to travel to new, complex, and exotic foreign countries every summer for two weeks. Now imagine that enjoyable trip, but you have to supervise 20+ high school students. This is the reality of social studies teacher, Albert (Fritz) Elsen.
Elsen began hosting these trips in the spring of 2014, when retired Janesville superintendent Dr. Karen Schulte, asked him about an upcoming opportunity to take a small group of Economics students to China for an upcoming leadership summit. For Elsen, it was a positive experience that ignited his passion for hosting student travels. 
Since then, Elsen's primary focus has been hosting trips driven by student interest due to a price increase in leadership trips. Since then, he has opened his group of students from seven to sometimes almost thirty. Now, Elsen does not manage this great feat alone. Since trips are hosted continuously, Elsen has created his "dream team" of chaperones that help him manage and lead students. Included in these chaperones is his wife Kimberly, a former employee of Craig's preferred trip hosting service EF Tours, and Craig teachers David Davis and Shelly Learned. One of the chaperone's main responsibilities is keeping students in line and following the strict behaviour standards that Elsen sets for every trip. 
"Before we even leave for trips, I make students sign a contract that lists what is acceptable for students to do during trips and what isn't. Even if we're going to a country that has a younger drinking age, we don't allow students to do it because it's a school sponsored trip. On past trips, we've been very fortunate in that the students that go are respectful and know that this is a great opportunity that they shouldn't mess up," says Elsen. 
Because of their expense and reputation for being continuous, trips are scheduled at least a year in advance to allow students plenty of time to sign up and pay it off. Elsen decides these trips based on areas of the world he has never travelled to before or places students have expressed interest in travelling to. Occasionally, new trips are added onto the EF website to new countries or to see new places in a highly visited country. 
"EF is a really great company because of the variety of trip locations they have. We're able to take students not just to Europe, but to parts of Asia, Australia, and they even have some to Africa," says Elsen.
Elsen's motivation to continue trips stems from the fact that he gets to connect with students on a different and deeper level. Getting students out into a new environment and around classmates that they may not know as well forces them to adapt quicker which results in them becoming more comfortable and confident. He strongly believes that taking students out of the classroom gives them a new, eye-opening perspective on the material they are learning in class, while better preparing them for their globally connected future. 
"My goal for students is that they learn that there's more to a country than just their history. I hope that students are able to experience a country's culture and learn that some aspects of their lives aren't so different from their own. Mainly, I hope that they are able to learn to appreciate uniqueness," says Elsen.
By hosting these trips, Elsen is making a difference in the lives of Craig students, making them well-rounded members of society with a broader global experience. Elsen hopes these trips inspires further travel. The effects are already starting to take shape, as Elsen has seen positive changes throughout the past five years in the students, as they continue their international adventures in college and throughout their lives. 
If any student is interested in going on a trip or learning more about an upcoming one, see Mr. Elsen in room 100, or go to the School District of Janesville website and search International Travel Opportunities.
About the Writer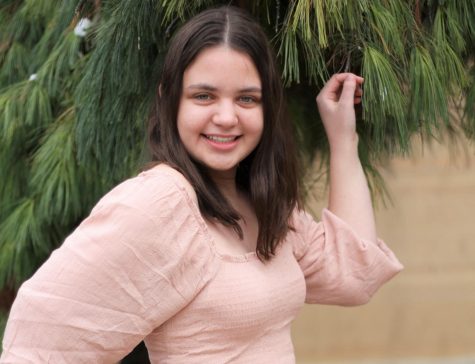 Lindsay Barwick, Reporter
(She, her, hers)
Lindsay Barwick is a sixteen-year-old junior this year at Craig High School and is in her first year on the Criterion. At school, she...