Spotlight on Seniors: Ivy White outruns the competition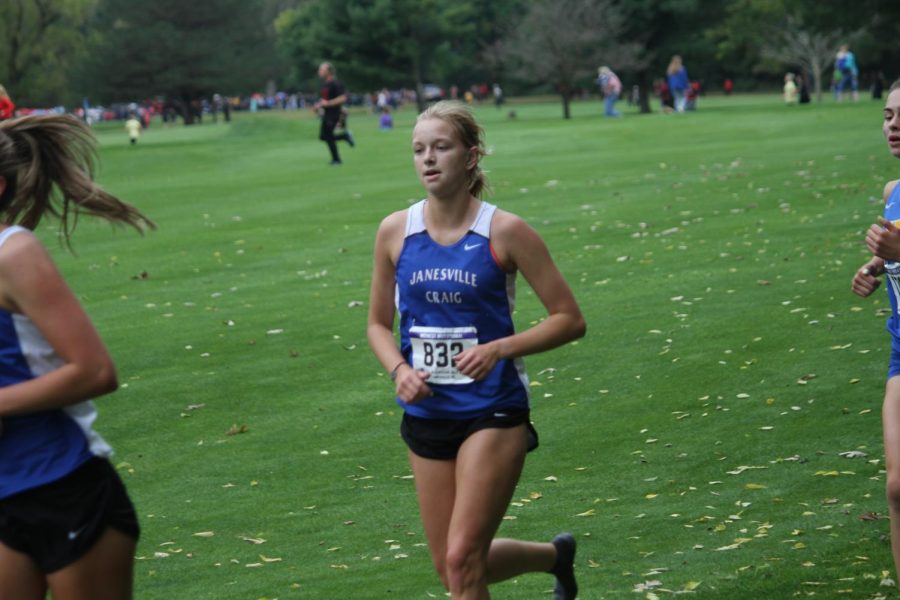 Running, no matter the weather, is unappealing to many people, but for Ivy White, it has been a major part of her life. White has participated in cross country since her sophomore year and track since her freshman year. She went to state for cross country over her sophomore, junior, and senior years. White's high school career has revolved around sports 24/7. Through everything, White's favorite part has always been the people. 
"Everyday is a new day with new people, and it's so fun … the people are why I joined the sport," says Ivy White.
 White loves the team aspects of these sports. One of the many ways White has been able to connect with the team is the two-minute introductions where you share a little about yourself. In track, she enjoys the specific long-distance track group, bonded together toward a common goal and similar events. Going to state freshman year motivated Ivy White after seeing her potential. Going to the state meet every year in cross country has been some of White's favorite high school memories. 
"She's just fun to be around. The team atmosphere feels a lot better when there are people like her to be around," commented Head Cross Country Coach, Brandon Miles. 
Cross country begins in August and ends in late October or early November. White practices after school with her team six days a week, and three days a week before school, she comes to swim. Track runs from March to May. White currently runs long distances and is planning on continuing for her fourth year. During this year's cross country season, Ivy White was one of the scoring athletes throughout the season and was one of the five seniors of the state qualifying team that placed 16th in the state. White has been a part of Craig Cross Country's tradition of excellence, going to state in cross country three years in a row.
"She has a strong work ethic that can impact her teammates and encourage them to work harder. She sets a positive example…She's also always willing to do her best for workouts and races," said Coach Miles with admiration for her work ethic and her impact on other runners.
Outside of running, White participates in Letterwoman's club and works three jobs. White can be found working at Mocha Moments, Hawk's Orchard, and managing the JYB concessions stand during the summers in order to save money for college. This summer, White assisted elementary athletes in their triathlon. She would run, bike, and swim alongside kids, teaching them to be better athletes. White also volunteers at the Monsters in Motion event at Janesville's Silha Quarry. 
Between all of her jobs and coming in late from meets or practices, White has learned the importance of time management. White has overcome the challenge of balancing school and high school athletics, as well as the adversity of running injuries. White has battled a stress fracture and other running injuries due to the sport's constant impact on muscles and joints, but she continues to motivate herself to pull through to lead her team to success. 
Brandon Miles has been an important influence throughout high school and influences White every day. Miles is a coach, business teacher, and implemented the Elevate program at Craig. Every day, Coach Miles sees White take after Peyton Sippy. Sippy was a junior during White's freshman year. They met during her first year of track, and they bonded immediately. White recognized Sippy's work ethic and strived to be like her. White would work just as hard as Sippy, spending three mornings swimming and all afternoons running.
Sippy won three state titles during her final year. Miles now sees Sippy in White as her work ethic continues to influence not only her teammates but Miles as well. White recently went to state, again, for cross country with other girls on her team. She continues to be an influence to everyone around her. 
Looking towards the future, White plans on going to college for Criminal Justice in the K-9 unit and participating in cross country and track potentially. She participates in the Explore Program by the Janesville Police, which supports students to teach them about varying departments of the police force.  Ivy White's strong work ethic and natural leadership ability make her a valuable attribute to the cross country and track teams, as well as to Craig High School.
About the Writers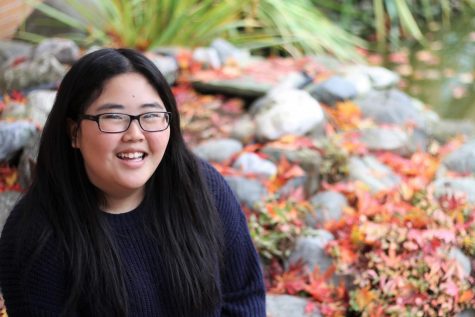 Emma Chamberlain, Reporter
(She, her, hers)
Emma Chamberlain is a sophomore. This will be her second year in Newspaper. She joined during the second semester of her freshman year...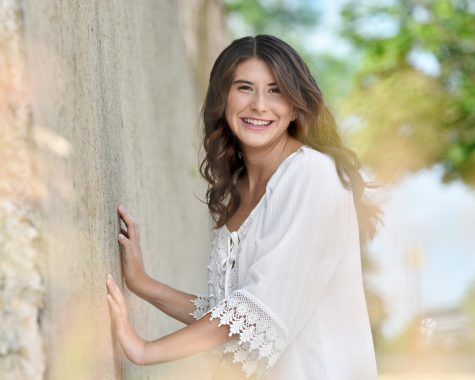 Gabby Petruzzello, Chief Editor, Photographer, and Reporter
(She, her, hers)
Gabby Petruzzello is a Senior at Craig High School. She has been on the newspaper for three years, and is currently the Chief Editor...