interAMIGOS Will Welcome Argentine Students
The footprint left behind by the interAMIGOS exchange program is a large one. Not only does this program impact the hosts, but it also impacts the other students and staff here.
Melissa Baier de Garcia, assisted by Angela Smalley, coordinates the program at Craig and helps students from Argentina and Janesville have a life-changing experience. 
From their continuous work, this program has affected many students and hosts.
Students who travel to Janesville do not stay in hotels. Instead, they stay with hosts that bring them to class and other extracurriculars. This gives them a rounded perspective of Janesville's culture.
When Baier de Garcia started at Craig, she helped Parker's Jane Thompson, the founder of the program. Soon the program evolved from pen pals to student exchange.
Every fall, students come from Argentina. Then every summer, up to twenty students from Janesville visit Argentina. 
Argentine students visit Washington D.C. and Madison before arriving in Janesville. While in Janesville, they take field trips as groups or go sightseeing with hosts.
"[The students] learn from their perspective about culture, food differences, and similarities in community and school," says Baier de Garcia.
Inside and outside of the classroom, students all around Craig learn more about the Argentine culture and grow a tolerance to those who have cultural differences.
"This program has given me a better insight into the Argentine culture," says Smalley.
Both women agree that both they and the students are given a great look into the Argentine culture and language. Students make long-lasting friends through this program, whether hosting or not.
In class, many teachers are ecstatic to have exchange students. For many Spanish classes, they give students a real look into their culture.
Smalley says, "I love having the Argentine students in my class. […] the opportunity to interact and learn about the Argentine culture in an authentic way, versus reading about it in the textbook."
Both endorse the program for its work connecting students from across the globe. They particularly recommend this to students who cannot afford to travel to Argentina.
Hosting is a fun experience, but hosts must fill out applications and have background checks done. Then, they are matched to a student that is compatible with the host.
Students also must have their own bed, and meals together must be provided. 
Any students interested in becoming a host can speak to Baier de Garcia to get more information. She can be found in her classroom, 702, or the World Language office in room L009.
About the Writer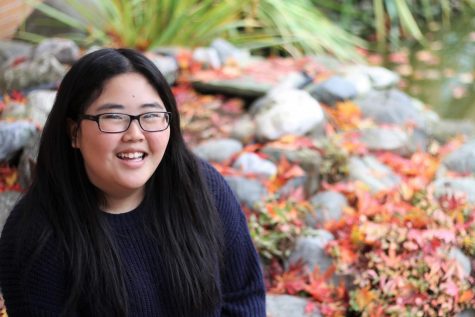 Emma Chamberlain, Reporter
(She, her, hers)
Emma Chamberlain is a sophomore. This will be her second year in Newspaper. She joined during the second semester of her freshman year...