A match: SRO Sean Jauch and CHS
At the end of the 2018-2019 school year, Craig High School said goodbye to School Resource Officer (SRO) Brian Foster after his well-deserved retirement. Foster is being replaced by Sean Jauch, a knowledgeable, highly qualified officer, who has worked for twenty-one years as a Field Training Officer, Range Instructor, Sniper, and SWAT officer. 
Jauch was recommended for the position by colleagues, who saw his ability to work with teenagers, and deal with tough situations as a hostage negotiator. His background in critical stress management and ability to help people in crisis makes him an excellent candidate for the position. As a Range Instructor and a sniper, Jauch has experience with close overwatch and providing protection to a large group of people. 
"It's a different atmosphere. It's a really caring atmosphere helping people along so that they can thrive," commented Jauch on his new position.
Jauch hopes to make a presence this year and has an open door policy. He wants to create an overall better environment for students to learn and feel secure. Jauch's compassion for others and strategy of getting to the root of the problem are some of his key principles going forward. 
This job is sought after by all police officers in the area. The struggle of the 5-2 and 5-3 rotating schedule of most police officers is gruesome. The job description of a traditional police office is filled with chaos and crisis situations. Working weekends and holidays and missing time with family is a tough price to pay for the minimal appreciation received by the police officers on the street. 
The school resource officer job allows officers to make a direct influence on people, have holidays and weekends off to spend with family and their kids, and reduce job stress by a significant portion.
With a job this sought after, the qualifications of Jauch proved to be superior to others. Jauch has twenty-one years of experience, moving through the ranks with astonishing speech. Jauch has been a field training officer (training other officers), a range instructor (teaching proficiency with firearms, tactics, and scenario-based training), took over range coordinating and training, took a position with the SWAT team in hostage negotiations, and eventually became a Sniper because he liked being able to protect others. Jauch spent 24 years on the streets, trying to solve others problems in a large quantity.
Ultimately, his ability to protect others, social skills and his background in stress management make Officer Yauch the perfect match for Craig High School.
About the Writer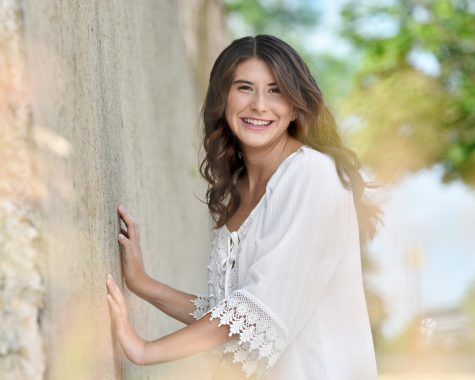 Gabby Petruzzello, Chief Editor, Photographer, and Reporter
(She, her, hers)
Gabby Petruzzello is a Senior at Craig High School. She has been on the newspaper for three years, and is currently the Chief Editor...