Yaucher named Craig's new Dean of Students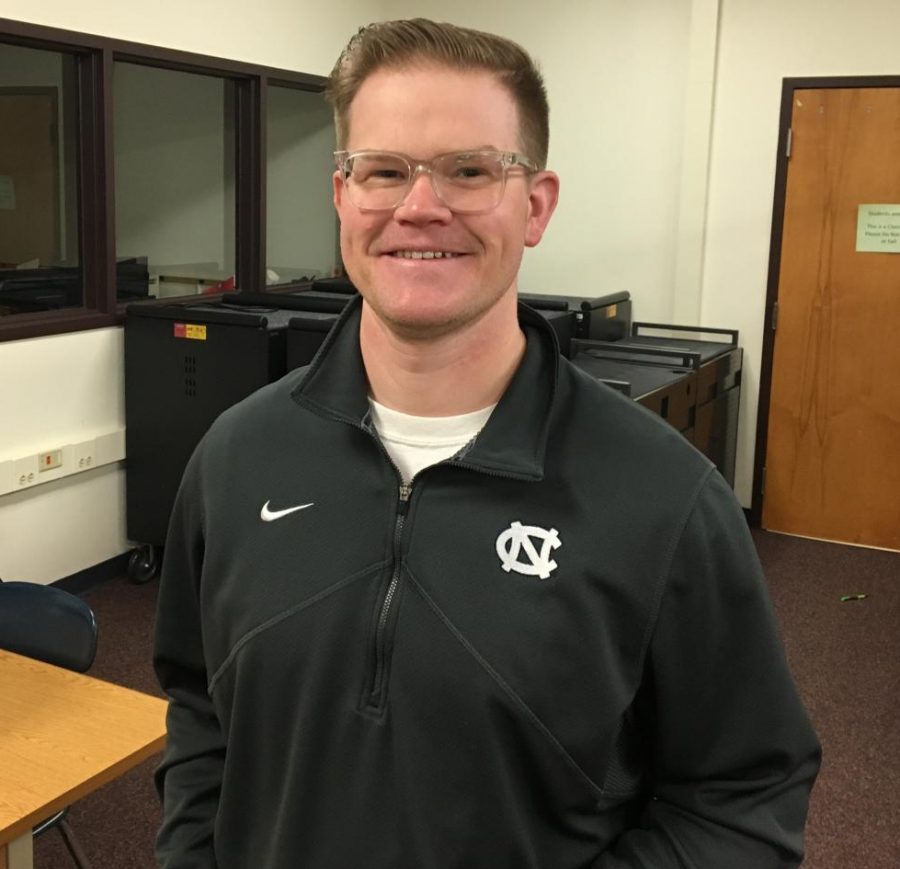 Most students know Mr. Yaucher as the knowledgeable Anatomy and Physiology teacher. Others know him as the best dressed teacher at Craig, and even more students know him walking about the halls, coffee or La Croix in hand.
Benjamin Yaucher was recently hired as the Dean of Students for the 2019-2020 school year. Since the start of his educational career, Yaucher was interested in become an administrator. Yaucher's mentors in administration during his time at Craig, both as a student and a teacher, including Former Principal Dr. Michael Kuheune and Assistant Principal Monte Phillips spurred his passion for educational leadership.
"I had some really great mentors as administrators growing up when I was a student that I looked up to and aspired to be like…Growing up, my family was really close with Mr. Phillips and I saw the way that he treats students and the way he interacts with students on a daily basis. His leadership growing up as a role model was really important to me." said Yaucher.
Yaucher will be finishing his education in July, receiving a Master's Degree from UW-Madison in Educational Leadership & Policy Analysis with an emphasis in Social Justice.
"This position is open and it's a great opportunity to stay close to home where I'm from and get my feet wet and really get to learn what life is like as an academic leader," commented Benjamin Yaucher when asked why he decided to apply for this position.
As part of his practicum, Yaucher has worked closely with and observed Craig Principal Allison Bjoin. Not only did Yaucher have the opportunity to learn the procedural steps of administration, but he also observed key student-administration and staff-administration interactions.
Yaucher cited that his observation of Dr. Bjoin as part of his practicum taught him several valuable skills, including: "You have to be very flexible with your schedule…You have to have people that you trust to take over for you wherever you're supposed to be…[and] you have to be able to think on your feet, thinking fifteen minutes ahead to where you're going next."
Being a five-year teacher, a baseball and football coach, a BRO advisor, and a Circles of Support facilitator for freshman has allowed him to obtain key qualifications for the position. Yaucher's other qualifications include being driven, empathetic, and an effective communicator.
As the Dean of Students, Yaucher will be responsible for monitoring and regulating student attendance, working with staff, monitoring truancy, and other student behaviors in order to prevent the behaviors from escalating.
Yaucher is trading his teaching role for an administrative role, resulting in some sacrifices, but also some benefits. Yaucher shared that he wouldn't miss grading papers, but he will miss the daily interactions with the same students, the daily interactions with other teachers in his department, and teaching something that he loves, being Anatomy and Physiology. Yaucher shared that he is looking forward to being a school leader and being able to impact the lives of students both directly and indirectly.
"I am excited to have a broader scope to impact students. I will miss the classroom very much, I will miss having my 115 students that I get to interact with on a daily basis, but what my hope is that in becoming a school leader, I will be able to impact the lives of more students than my 115."
Although Mr. Yaucher will become an administrator next year, one thing is still constant: he will still be found through the halls, looking sharp, with a coffee or La Croix in hand.
About the Writer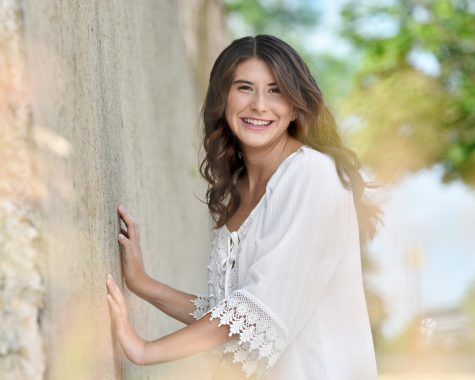 Gabby Petruzzello, Chief Editor, Photographer, and Reporter
(She, her, hers)
Gabby Petruzzello is a Senior at Craig High School. She has been on the newspaper for three years, and is currently the Chief Editor...