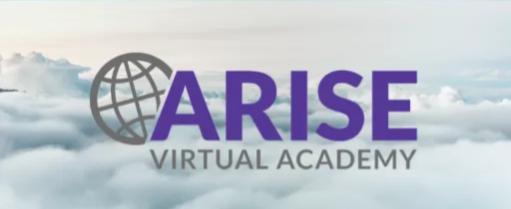 As more and more schools pivot into online learning, many students have chosen a hybrid schooling option–or completely online schooling–offered by Arise Virtual Academy. However, with enrollment into these programs has come some frustration and confusion. 
The Criterion spoke to a former student of Craig High School and the mother of two students enrolled in hybrid classes with both Craig and Marshall Middle School about the frustration of enrolling into Arise Virtual Academy.
The main issue students had with Arise was the enrollment process. Some students waited days or even weeks to get the login information needed to access classes and schoolwork.  
"I signed up a day before school started and I got my login and classes on the 15th," said Dayanara Torres-Ambrosio, a student at Arise.  
Students weren't the only ones who had issues with the enrollment process.  Kristi McCombs, a mother of two students doing hybrid learning, said, "Once we got our core classes corrected, we got information about electives, which start on the 14th, and [my daughter] Kyra was not enrolled in any electives on the 14th.  Arise didn't send out any information on why Kyra didn't have any electives, and they said that they don't have any teachers [for the electives]."  
Communication was also an issue.  
"My mother called about 4 times, and this also included my two sisters," said Torres-Ambrosio.  
"For middle school, they sent an online survey which we took, but then nobody ever contacted us about actual classes to enroll in, and then the school year started and Kyra still didn't have any classes.  Arise didn't reach out to explain what was going on or give us any information.  And the only reason I found out I should wait a week is because someone at Marshall Middle School gave me that message," said McCombs.  
While the start of the year came with some frustrations, Torres-Ambriosio and McCombs have found that the experience has been positive.
Torres-Ambrosio said that once she got her login information, the experience with learning at Arise was mostly a good one.  
"I haven't been reaching out [to my teachers], but with assignments they gave me feedback the next morning," she said, adding, "I like that I can go at my own pace."
Flexibility proved to be a positive force for Kyra McCombs as well.  
"A pro [of online learning] would be doing classes at any time," she said.